Service and Satisfaction Since 1948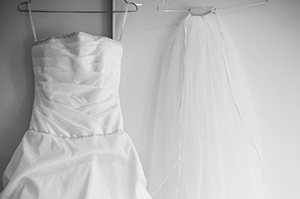 S & S Cleaners is a full service Dry Cleaner specializing in wedding preservation, shirt laundry, suit cleaning, drapery cleaning, and comforters. For years, we have served customers in Gainesville, FL with quality dry cleaning and laundry services. Our friendly staff provides personal attention and we make sure everything always gets done on time. Throughout the years, S & S Cleaners has earned a reputation for providing exceptional customer service and reasonable prices which in turn has given us tons of repeat customers.
S & S offers a 5% discount on all prepaid orders over $20.00. Just ask for the discount at drop off and the staff will be glad to process and apply your instant discount.
See What Our Customers Are Saying
"After several disappointing experiences with Gainesville drycleaners, my friend suggested I try S & S Cleaners. I found their staff to be courteous and knowledgeable and very interested in satisfying my cleaning issues. I had spilled coffee on my blazer and my white slacks needed to be whiten. Both items turned out perfect!! The clothes were ready when they said they would be and the cost was reasonable."
– Dayla Libby
---
"I have been getting my dry cleaning done at S & S for over 15 years. They are the best in town. S and S is one of the best places to meet real Gainesville. If you stand in the lobby, you will see doctors, lawyers, politicians, judges, policemen, business leaders, etc. A real who's who of Gainesville."
– Howard Lidsky
---
"These people are great! They cleaned several pieces with stains in only one day. The date given for pickup on other items wasn't correct but otherwise, great service."
– Claire Nogel
---
Call for More Information
We offer same day and next day service on most items. If you have any questions or need further information about our services, please call.